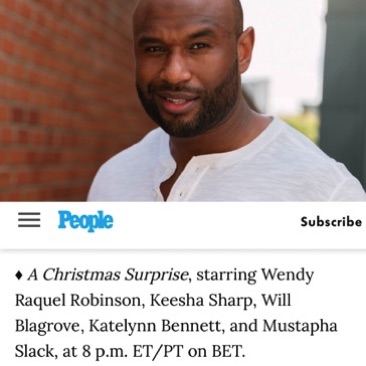 "Peter Farrelly directed it, and that was a total dream, and my friend, Will Blagrove, is in the commercial" - Amy Schumer/ETonline.com
"Blagrove's Ben is the standout performance, aching with emotional complexity and ambivalence steeped in guilt, shame, and fear." (Philip Brandes, LA Times)
"Blagrove is intense…" – Joe Neumaier (NY Daily News).
"Blagrove is equally enraged…" – Kirk Honeycutt (The Hollywood Reporter)
"Rising to the challenge of the film's thrusting close-ups, the actors are believably doomed..." - Jeannette Catsoulis (NY Times)
The real breakout star of the film is Will Blagrove as DD... - Ed Douglas (Comingsoon.net)
"Will Blagrove is nonetheless empathetic, velvet smooth and caring..." - James Scarborough (Moving Pictures Network)
"Unforgettable performance by lead Will Blagrove…" – Michael Rabehl (Cinequest Film Festival).
"Will Blagrove displayed an emotionally charge fine performance of a man presented with obstacles he attempts to overcome."  - Gerald Wright (HDFEST.com).
"Blagrove creates an aura of strength and purposefulness..." - Paul Hansen (Picktainment.com)
"Will Blagrove, doing a noteworthy job…" (Mindy Farabee, LA Weekly)
"In the role of Ben, an elected and respected Kentucky sheriff, Blagrove is keenly captivating and engaging, having found the perfect balance of genuineness and magnetism." (Mia Bonadonna, LAist.com)